In 2021, Eurasia net is took part in the program "CommEUnication – Youth Engagement for Communicating the EU", launched by the Italian Federation for Human Rights (Federazione Italiana Diritti Umani – FIDU), in Italy, Belgium, Bulgaria, Greece, Portugal, Ireland and France in cooperation with European Centre for Economic and Policy Analysis and Affairs, Foundation for Entrepreneurship, Culture and Education, Youth Center of Epirus, Associação Social Recreativa Cultural e Bem Fazer Vai Avante, TASC Europe Studies Company and supported by Europe for Citizens.
The goal?
To understand better what European citizens think and know about the European Union
To fight "fake news" and to make the European Union better known
To face euro-scepticism by building a new communication strategy for a better understanding of the EU, its values and its benefits
Empowering citizens to participate and fight against misinformations
The project includes 3 phases:
1 -> A survey among European citizens of the partner countries
2 -> Following the results of the survey, Eurasia net organized an event in Marseille on December 17, 2021 with a conference and debates around European participation and the results of the survey. 
The objective of this day was to create a link between young people who are not invested about the EU and professionals who can share "their own vision of Europe" and inform on the issues we can find like fake news, climate change, etc.
3 -> Eurasia net will participate in the Creative lab to create new communication tools to improve communication about the EU and in the final event in Brussels (brussels sur le site mais c'est bruxelles)  to promote the results of our project.
4 -> Following the event in Brussels, Eurasia net was asked to translate into French the European Parliament's communication tools on disinformation and the dangers of the media. These two tools will be distributed to young people to raise their awareness of the European Parliament's actions. 
For more information, visit the FIDU website.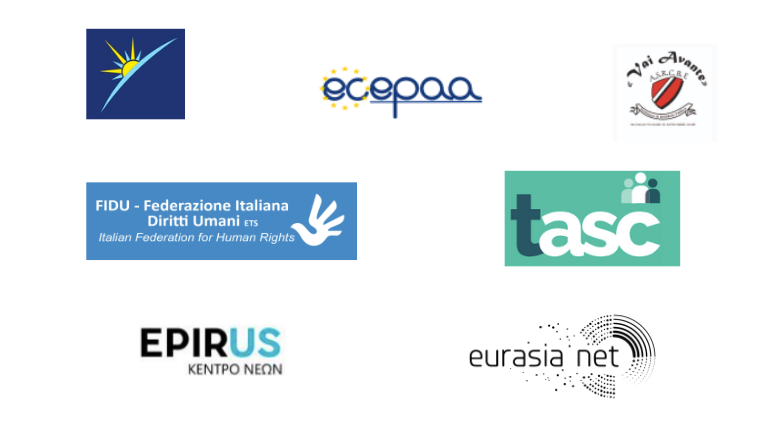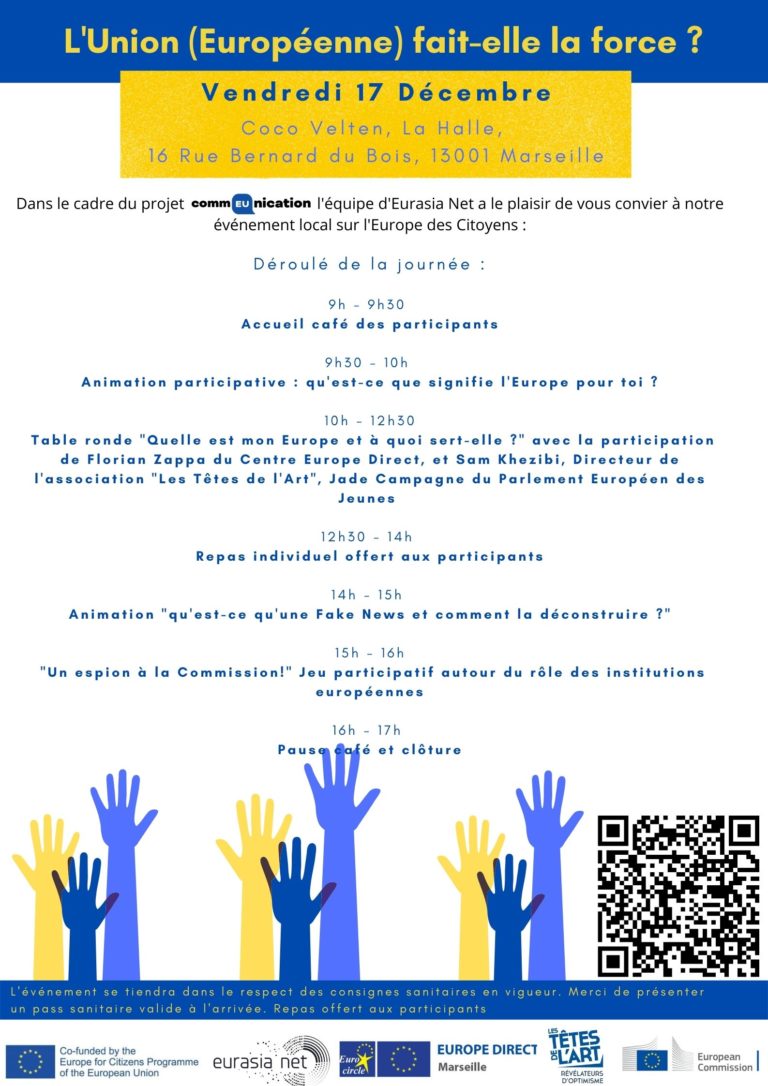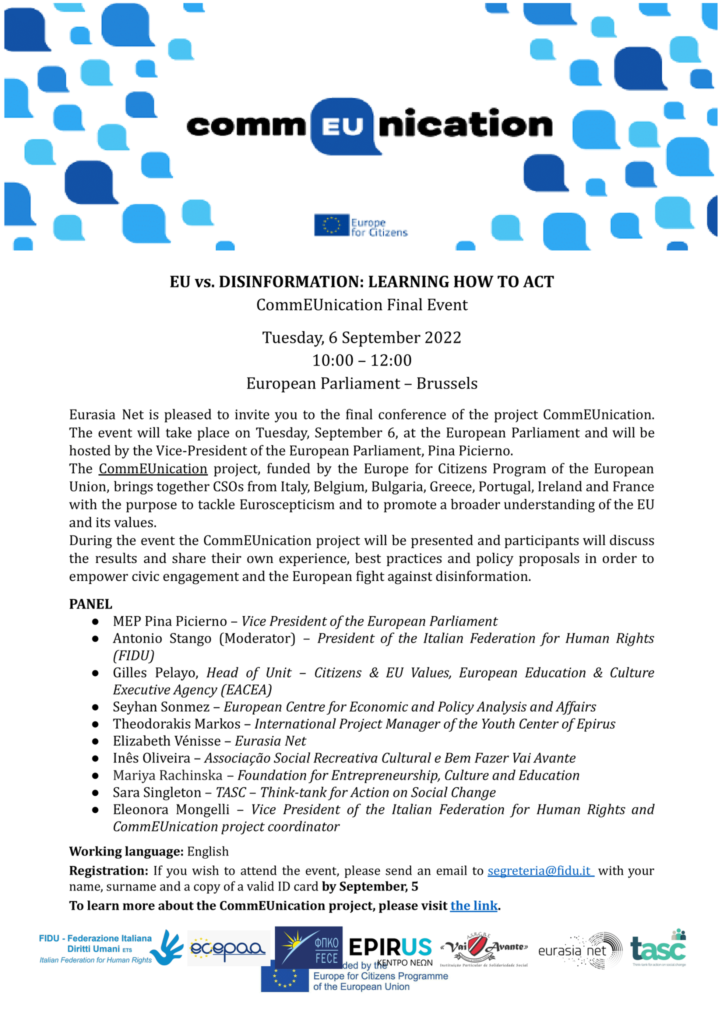 December 17th, 2021 event video

September 6th, 2022 event video
The project concluded in September 2022 with the meeting in Brussels. The results of the project and the tools created in the local workshops were presented by a project officer from each association or member country (Italy, France, Belgium, Greece, Portugal, Bulgaria and Ireland) to the European Parliament of Brussels in the presence of the Vice-President of the European Parliament Pina Picierno.
The dissemination of the communication tools created to foster a better understanding of Europe by its young citizens will continue until the end of the project. 
Find the communication tools by clicking here (disinformation) and by clicking here (parliamentary actions).