Eurasia TWIN 2020 / 2021, edition 2.0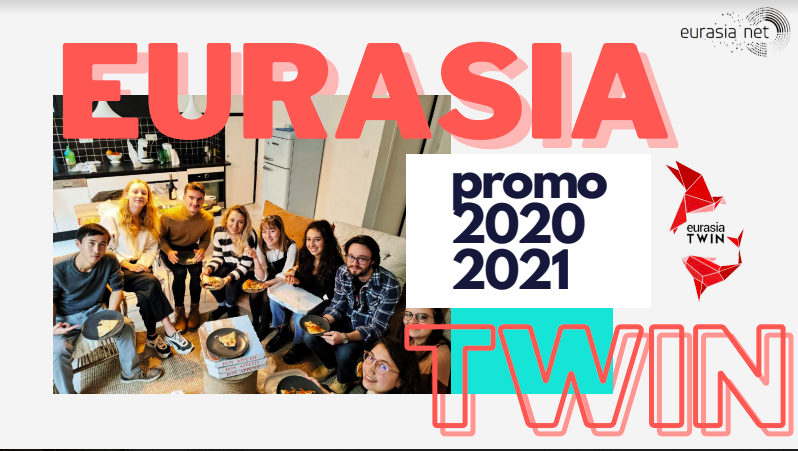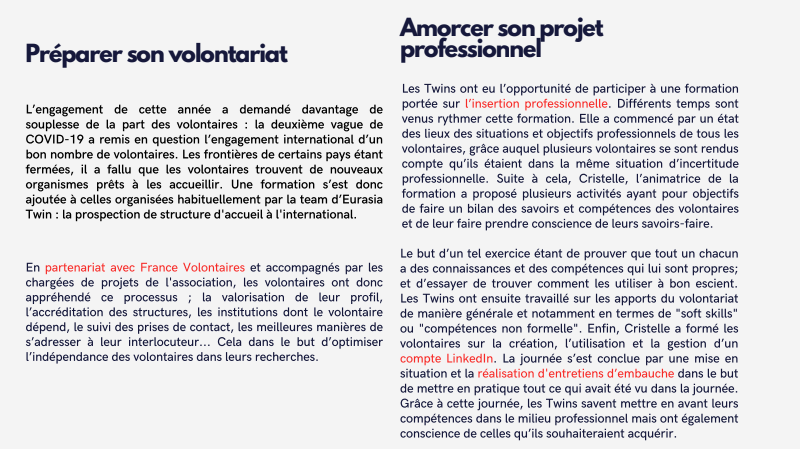 Curious to know more about the commitment of our youth?
Check out the report of the local phase Eurasia Twin 2020/2021!
In this unprecedented year, the local engagement phase was rethought and reorganized to adapt to the health situation. The program team redoubled its creativity to allow the 18 Eurasia Twin volunteers to experience a Civic Service engagement despite social distance.
The local commitment started with a set of various trainings: Initiation to project management, initiation to the Social and Solidarity Economy (SSE); Training in interculturality, in risk prevention and management, in emotion management (animated by Annie Gasse, clinical psychologist); Pocket video trainings animated by our partner Les Têtes de l'art etc…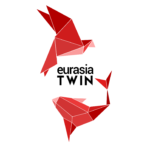 From February onwards, the volunteers worked abroad, some in person and others remotely while waiting for the borders to open. This year the destinations were rich in diversity: India, Cambodia, Slovenia, Germany, Czech Republic, Ukraine, Turkey, Philippines, Japan, Vietnam.
Read the testimony of Marielle, Eurasia Twin volunteer currently on mission in Cambodia with the association Honour Village Cambodia!
After training, it's time for action!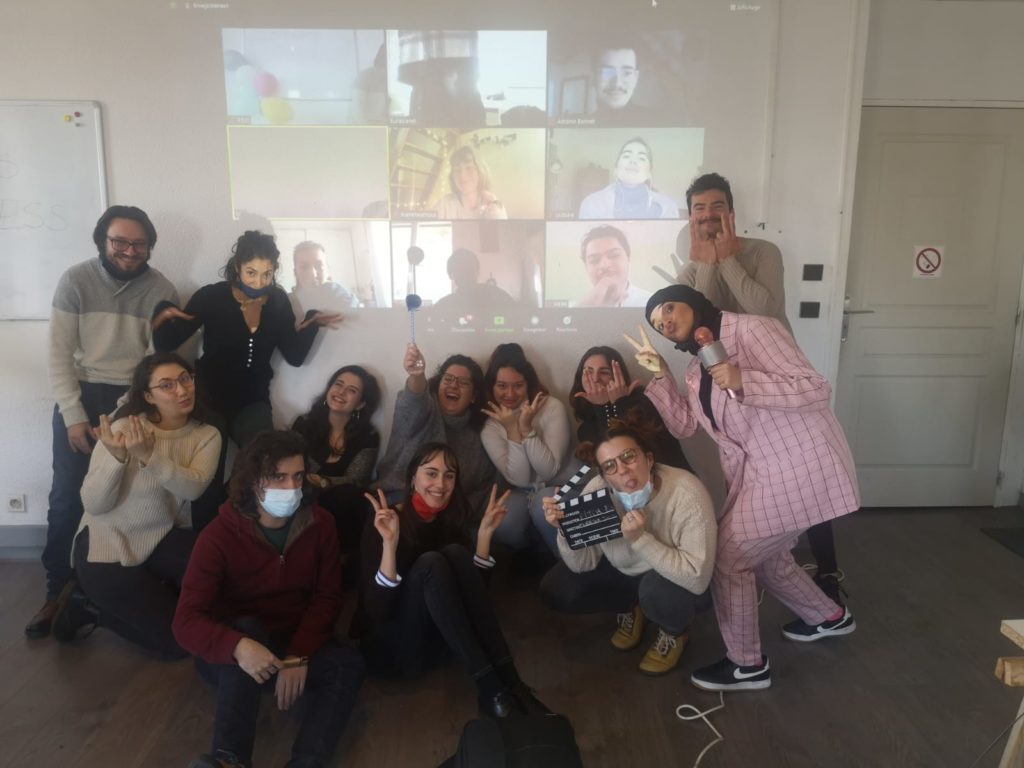 Our participants were able to engage in a wide range of missions: