Eurasia net is a dynamic, resourceful and passionate team.
Here's how it is structured:
We introduce you to the team
Eurasia net's employed and volunteer team : a great energy to implement local and international innovations. 
Bertrand has an international acaedemic background : studies in England, France and the United States. His various experiences in the field of youth, non-formal education and his travels to meet cultural diversity have transformed his life ! This recipe is the basis of his passion : he decided to work on the setting up of European and international projects and to accompany young people in order to integrate an international dimension in their lives.
With a team of people motivated by the interculturality and internationalism, he decided to create Eurasia Net. The objective : to accompany young people, organisations and institutions from local to international level and to promote exchanges between Europe and Asia. He is now the director and general coordinator of the structure. Contact him to co-construct tomorrow's projects : he loves working in coopreation to create innovations !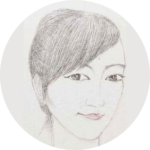 ART AND LINGUISTIC PROJECTS
Dan is well-known Chinese artist who exhibits between Europe and Asia. She participated in the foundation of the associative project Eurasia Net and realized the exhibition "Eurasia Wings" for the 50 years of diplomatic relations between France and China, as well as an exhibition in Shanghai. She is in charge of artistic projects and intervenes in schools to raise awareness of the Chinese language, calligraphy and art. She is also in charge of cooperation projects with China.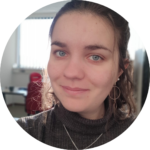 ADMINISTRATIVE AND FINANCIAL OFFICER
Cécile had the opportunity to do several different mobilities in Europe. First through an Erasmus semester in Sweden during her studies in economics, she then carried out a civic service in Lithuania with Eurasia Net, followed by an internship in the Netherlands. With this experience, she now joins the Eurasia Net team as an administrative officer, so that other young people can also have such opportunities. 
EUROPEAN VOLUNTEERING AND INTEGRATION PROJECT OFFICER
Following a career focused on international cooperation and significant experiences of volunteering and mobility (Civic service in Marseille, then International Solidarity Volunteering which allowed her to work for two years in Morocco), Annabelle joined the Eurasia Net team to support young people in their mobility and socio-professional integration projects.
INTERNATIONAL COOPERATION AND VOLUNTEERING OFFICER
Italian and passionate about foreign languages and cultures, Giacomo is particularly interested in Asia and the Middle East. With a Master's degree in International and Intercultural Negotiation and an interest in international relations and geopolitics, his dream is to work in the diplomatic field. To go in this direction, he decided to join the Eurasia Net team to concretise his desire to cooperate between Europe and Asia.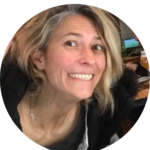 EUROPEAN AND INTERNATIONAL COOPERATION OFFICER
Passionate about (inter)actions with and for young people, Marielle has benefited from international experiences in Europe and Asia via ERASMUS student mobility, internships and International Volunteering in Administration. Marielle has worked for more than 10 years in the management and setting up of international projects in the cultural, scientific research and mobility sectors with NGOs, embassies and universities. Marielle has joined Eurasia Net to spread stars in the eyes of young people who engage in France or abroad to get to know themselves better and find their personal and professional path.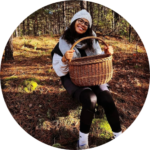 Karima had the chance to go on an intercultural trip with Eurasianet when she was 15. Years later she never forgot eurasianet, passionate about travel and combat sport. She is a real fighter, she now joins the Eurasianet team alternately to enrich herself with new encounters, new experiences, while consolidating her communication skills.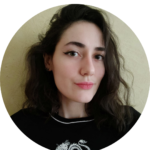 Currently completing a Master's degree in International Affairs, in Cultural and Humanitarian Project Management, Mylène has joined the team in order to strengthen her skills and create her projects at international level. She has an interest for foreign languages and cross-culturality, therefore, she wants to work in different regions of the world, especially in East Asia and Southeast Asia.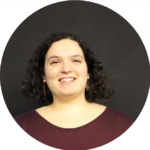 Originally from Turkey, Meryem came to France to do his Master 1 in Education Sciences. Meryem joined eurasianet as a trainee for the European project key action 2- Service learning.  Meryem aims to be responsible for training as a facilitator with NGOs.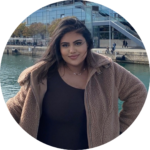 Passionate about foreign languages, discovering new cultures and international relations, Mouma became a volunteer to develop her skills through her different interests. As a final year student of the Master's degree in International Relations and Affairs in Montperllier, she is eager to travel and devotes her free time to participative volunteering. She is also the Head of an International Humanitarian Association in Montpellier. Very invested in the causes she supports, she joined Eurasia Net to support the Civic service and European Solidarity Corps.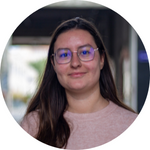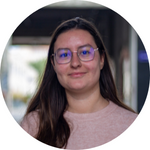 Passionate about foreign cultures and civilisations as well as languages, Noémie obtained a degree in Applied Foreign Languages in English, Spanish and Italian. With two periods of mobility, in England and Spain, during her studies, Noémie is very open to the world and the opportunities it has to offer. At the end of her degree, Noémie whised to engage in a Civic Service to discover the jobs related to the cultural project management and the association Eurasia Net, with its commitment to international solidarity, seemed an obvious choice for this voluntary mission .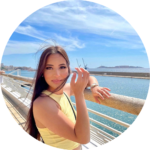 Passionate about foreign languages and international relations, Amel is doing her french volunteering program with Eurasia Net to complete her Master's degree in Foreign Languages Applied to Humanitarian and Cultural Project Management. During 9 months, she will use her skills in project management and will bring her support to the project Key Action 2-Service-Learning, before realizing its international phase. She is also the treasurer of the student association Action Solidarité Communication which trained her in Service Learning. Thanks to this association, she has realized projects of sustainable development and international solidarity and wishes to continue to defend and promote these values thanks to her experience at Eurasia Net.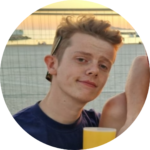 Freshly returned from an Erasmus + exchange in Romania, Alexis finished his Geographic and Urban Planning degree and opened up to the world. The perspectives given to him by this university exchange made him want to make this kind of experience abroad possible for as many people as possible. He therefor decided to join Eurasia Net as part of a Civic Service, to learn, meet, witness and improve his skills.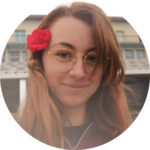 After several years of searching and a year in a BTS in Tourism that she finally left, Aurore decided to join Eurasia Net as a Civic Service volunteer during a gap year, attracted by the intercultural aspect and the sharing values of the association, as well as to develop personally. She plans to change careers by joining a biology university at the end of her service.