Is mobility a factor of integration?
This abroad commitment allows young people to have a first experience in an intercultural professional team, which allows them to develop their social skills but also to acquire substantial skills in group thinking and intercultural discovery. It opens or broadens the horizons of young people.
The European Social Fund (ESF) has subsidized a project to accompany young people in the Bouches-du-Rhône region who are neither employed nor studying in order to build their future project.
The ESF allows us to reinforce the assistance of young people before and after their mobility in order to anchor mobility projects in their future path.  
Through group training sessions and individual interviews, Eurasia net accompanies each young person in the construction of his or her life project and helps him or her answer questions such as "how does this mobility fit into my career path?", "how can I make the most of the skills I developed during my international volunteering?", "what tools exist to help me discover the professional world?"
These questions,along with the workshops set up, allow participants to build their future project step by step. It can be a springboard to employment if the mobility project is well constructed beforehand and if the prospects upon return are studied.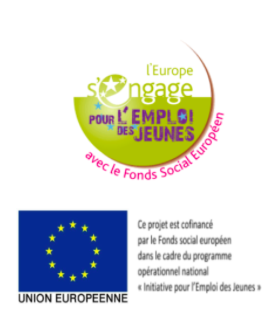 To date, we have conducted a first phase of collective training and individual interviews with a dozen young people before their mobility. We have also set up workshops with young people returning from their mobility in order to help them define the next steps of their project, often oriented towards international work after this initial rich experience.